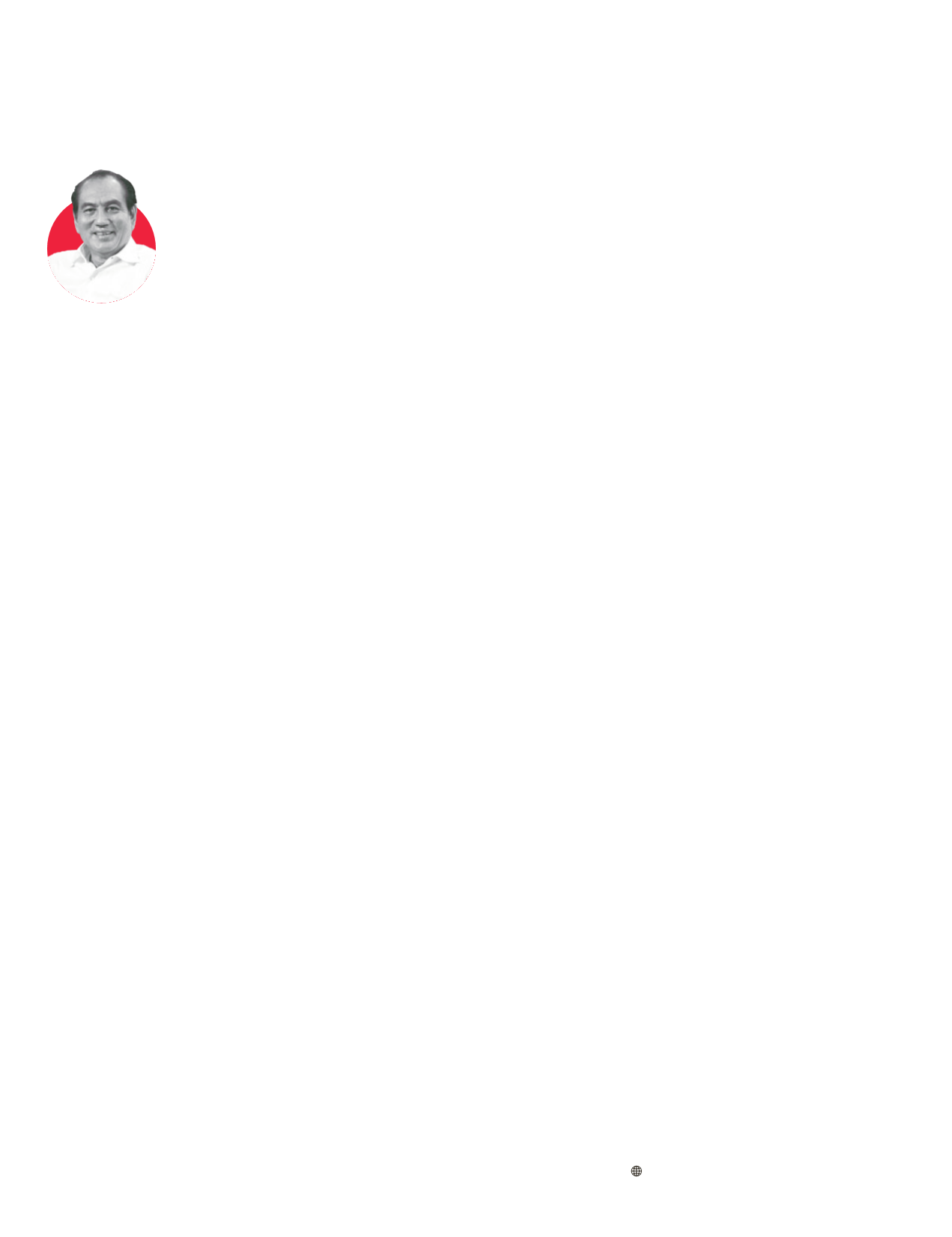 10
www.globeasia.com
Outlook
The simultaneous elections
held in
171 regions across Indonesia in June
this year to elect mayors, regents and
governors proceeded without any
serious issues. The 73 percent voter
turnout showed an increased public
awareness of and enthusiasm for
democracy. And the fact that several
election disputes are now being
adjudicated by the Supreme Court
shows that law enforcement is essential
in politics. All in all, the local elections
have proved that democracy works and
saw the election of leaders who are trusted by the people to
develop their respective regions and raise their quality of life.
However, some shortcomings still prevail. Among others,
money politics as disclosed by the election authorities. Some
regional candidates have engaged in buying votes. Another
issue is that some candidates' popularity proved to be more
important than political party support. This has led to
campaigns more focused on offering personal popularity and
wealth rather than on the candidates' programs.
Another crucial issue is that coalitions between supporting
political parties have been very liquid, with different patterns
emerging from one region to the next. This proved that
instead of vision, mission or ideology, political pragmatism
has become the basis of coalitions.
Of course, these issues will obstruct efforts to develop and
nurture democracy as a crucial instrument to produce leaders
and leadership, to continue the country's development and
improve the welfare of the people as mandated by
Reformasi
,
which has been implemented by all national stakeholders over
the past 20 years.
The world's third-largest democracy should
continuously develop its political system by improving the
quality of political parties and their members, their political
behavior and the quality of mechanisms used to select and
recruit leaders through local elections, general elections and
presidential elections. The most instrumental of this effort has
been the strengthening of the political culture as the basis of
the political process and structure, which is nothing else than
Pancasila – the nation's ideology and philosophy.
In this effort, the success of the local elections should
become an important asset to continue the development of the
democratic system – particularly with regard to next year's
legislative and presidential elections – while the shortcomings
should be addressed and not repeated, meaning that there
should be no more money politics and vote buying. Candidates,
as well as voters, should be educated to not get involved in the
bad practice of political transactions. 
Legislative candidates should present voters with their
political parties' programs, while presidential and vice-
presidential candidates should compete and convince people
that their respective visions, road maps and programs are
the best to bring progress to the nation and a better quality
of life for all. On the other hand, people at large, but voters
in particular, should be educated and encouraged to refuse
campaigns involving money and the exploitation of ethnic,
racial or religious differences.
However, while 16 political parties have submitted the
names of more than 8,300 candidates in 80 constituencies
for the upcoming legislative elections only 10 days before the
Aug. 10 registration deadline, it is not yet clear who will be
the running mate of President Joko "Jokowi" Widodo, whose
bid for re-election on April 17 next year has been endorsed
by a coalition consisting of the National Democratic Party
(NasDem), Golkar Party, Indonesian Democratic Party of
Struggle (PDI-P), People's Conscience Party (Hanura), United
Development Party (PPP) and National Awakening Party (PKB).
Several names have emerged as potential vice-presidential
candidates, including Mahfud MD, Maaruf Amin and Muldoko,
all of whom lack political party affiliation, while another
potential running mate, Airlangga Hartarto, is the chairman
of Golkar. Yet, it is likely that the candidate may only be
announced at the last minute, before the close of registration. 
Even more so, although Prabowo Subianto, chairman of
the Great Indonesia Movement Party (Gerindra), has been
named as a presidential candidate for quite some time, the
coalition consisting of his party, the Prosperous Justice Party
(PKS) and National Mandate Party (PAN), has yet to declare its
presidential candidate, let alone vice-presidential candidate.
Names that have been mentioned as Prabowo's running mates
include Achmad Heryawan, Zulkifli Hassan, Anies Baswedan,
Salim Segaf and Agus Harimurti Yudhoyono.
But it is still unclear which parties will be in his coalition
because unlike those in Jokowi's coalition, which have pledged
to support whoever the vice-presidential candidate may be,
the parties in Prabowo's coalition may walk away if their
candidates are not accommodated. The dynamics even go as
far as the possibility, based on speculation from both camps,
of Prabowo becoming Jokowi's running mate. 
The political elites have been waiting for a Constitutional
Court ruling on whether the 20 percent presidential threshold,
as required by law, should be scrapped. If this request is
granted, political parties would no longer be required to
join coalitions to nominate presidential and vice-president
candidates. This will mean that there will be more than two
presidential and vice-presidential tickets.
Another eagerly awaited Constitutional Court ruling is
whether a former president or vice president will be allowed to
run for a third term in office. It could even rule that a person
may run for the same office only if he or she has not occupied
the same position for two consecutive terms. If it is the latter,
then Jokowi will have the option of choosing Jusuf Kalla, who
is said to be eyeing the vice-presidential slot once more. 
Although in the eyes of the writer there is no constitutional
basis for the court to rule in favor of either of these two
judicial reviews, it is of course up to the court to decide and
its ruling will be final and binding. Whatever the ruling, all
stakeholders – the General Elections Commission (KPU),
government, political parties, nongovernment organizations,
observers, mass media and social media – should work hand-
in-hand to ensure that next year's legislative and presidential
elections are a success.
From Local, Legislative to Presidential Elections
Theo L. Sambuaga
Chairman,
Group Editorial
Board, BSMH