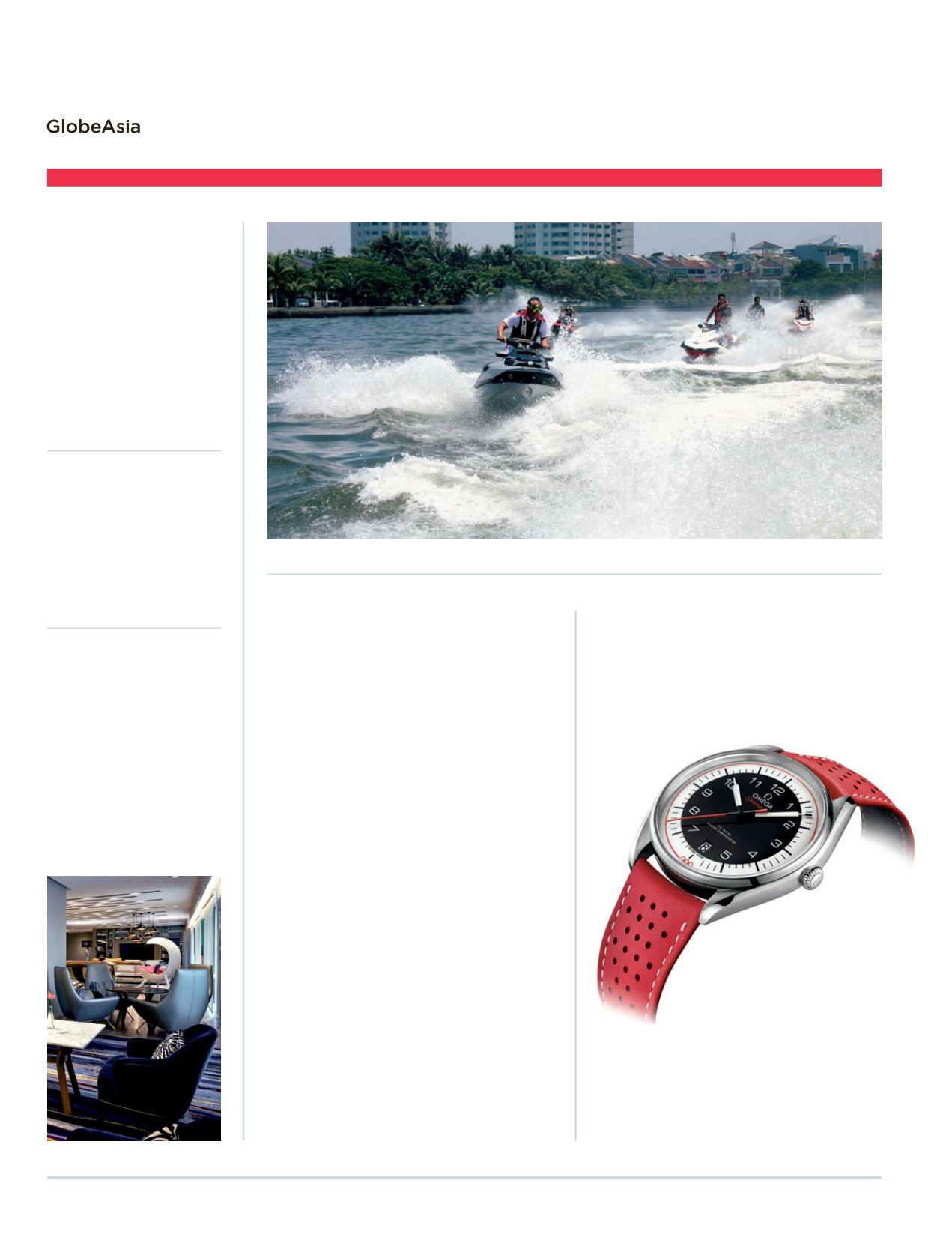 Contents
4
www.globeasia.com
volume
12,
number
8
August 2018
Number 1 Business Magazine
Editorial
8
Outlook
10
Current Affairs
12
Columnists
64
Billy Sutanto
Four Reasons Indonesia
is a Vital Market for Silicon
Valley Tech Companies
escape
71
Rest and Play Revamped
The Pullman Kuala
Lumpur City Center's
recent facelift is more
than just a new look, as
the hotel also solidifies
itself as the city's foremost
destination for rest,
work and play.
keeping time
66
Life in All the Hues
67
Celebrating a Timekeeping Legacy
companies to watch
54
Shaking Up Old Habits
to Achieve Operational Excellence
Faik Fahmi assumed a great burden being
appointed as the leader Angkasa Pura 1,
which have been busy meeting demands
of travelers.
58
Every Cloud has a Silver Lining
Industry Minister Airlangga Hartarto
says rising commodity prices present
Indonesia's heavy equipment industry
with a golden opportunity.
60
Service Excellence, Diversified Products,
Sustainable Growth
Sompo Insurance Indonesia, a subsidiary of
Sompo Holdings, has more than 40 years'
experience in serving clients with a wide
range of personal or corporate needs.
63
Pollux Raises More Than Rp 767b in IPO
PT Pollux Properti Indonesia Tbk conducted
an initial public offering in July at an
opening price of Rp 615 per share.
68
Double Wave
Style
69
Coffee Culture
70
Terre d'Hermès Eau Intense Vétiver
A Foodie's Delight: Relish Bistro
newsmakers
16
Ever Onward with Asian Games 2018
Police general Syafruddin, spoke with
GlobeAsia's
Adi
Prasetya to discuss his role as chef de mission of the
Indonesian contingent during upcoming Asian Games.